Our hypnosis program and positive suggestions will help you relax and  facilitate your physical and psychological recovery from surgery.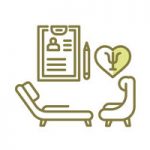 New York City Hypnotherapy for Trauma Relief.
Our hypnotherapy for trauma relief program
will help you become liberated and self empowered.
.
New York City Hypnosis Programs
Trauma can have serious repercussions that continue to ripple from the time of the event. If we don't resolve the underlying source of the trauma and allow ourselves to process the traumatic experience, it will continue to create detrimental effects in our lives. We may be regularly living in fear which creates constriction in the body and overtime we become less enthusiastic and less sensitive to life. This in itself can create other psychological issues including depression and suicidal tendencies. Often we consciously do not remember traumatic experiences that may have happened when we were young or one we had deeply repressed and forgotten about. Hypnotherapy is a powerful tool to access our subconscious minds, bring awareness to a traumatic experience and give us the opportunity to process and clear it. 
Those who have suffered from trauma are likely to experience fear and anxiety. When we are operating from this constricted state of being, natural healing in the body is impeded. Therefore  trauma may bring rise to a host of other serious health issues because our bodies are not able to properly heal and function. We may feel powerless and blame external sources for our suffering. We need to look within for healing rather than without. 
Hypnotherapy allows us to gain access to your subconscious mind where these traumatic experiences live. We can bypass the conscious mind which typically may react in fear and prevent us from feeling this experience. During hypnotic trance, you will be in a state of deep relaxation and trust. Traumatic experiences often have an important lesson for us to improve our lives moving forward. During hypnotherapy you will bring consciousness to the event and see its implications for learning and growth in the bigger picture of your life. It is common for one to fully understand the value of a specific traumatic experience And if you don't fully understand the event, that is perfectly fine too. The most important part of the healing process is for you to trust yourself to feel what has been repressed. 
At Advanced Hypnosis Center our vision for you is to create long lasting change but also to have a very comfortable and safe experience. Trauma is a very sensitive topic and many would rather keep their experience private and not speak openly about it with others. If this is where you stand, we will honor your preference. Fortunately, hypnotherapy can be utilized in a process called content-free processing where you can process the experience without speaking about the details. 
When you approach a traumatic experience from a place of love and trust, you allow it to fully run its course. The fear and avoidance of trauma is what creates much greater suffering and pain. Hypnotherapy will allow you to reach that state of trust where deep healing becomes a reality. And if the experience feels too overwhelming, we can use various tools to help ease the intensity. We are confident that you will feel safe and supported. Trauma is often multilayered.  After your session, you will have the tools for entering deep states of relaxation when other layers of trauma arise to the surface. It is likely you will have greater courage and trust in your own ability for self healing.
Please call the Advanced Hypnosis Center located in Upper East Side Manhattan at 212-585-4430 to schedule an appointment for Hypnotherapy for Trauma Relief. We believe this will be an invaluable step on your journey towards a more peaceful, liberated and self empowered life. 
Advanced Hypnosis Center NYC
Our outstanding New York City hypnotists are here to help you reach your goals in 2 to 3 hypnotherapy sessions. The clinical hypnotists at New York City's Advanced Hypnosis Center have decades of experience in hypnosis and helping people improve their lives. Providing hypnotherapy on the Upper West Side of Manhattan we can help you with your life challenges and help you set upon a new, more satisfying and fulfilling path in life.
Our New York hypnotists are certified and trained by the International Medical and Dental Hypnotherapy Association, the International Association of Counselors and Therapists and or the National Guild of Hypnotists. When you come to your hypnotherapy session, your visit will be relaxing and professional from the first moment you step into our Manhattan hypnosis center on the Upper West Side of Manhattan, NY.
Regardless of how busy your personal schedule may be, we are able to work around client schedules, offering a variety of opportunities for hypnotherapy including evenings and weekends. You should know we are happy to make a House Call hypnosis sessions should you prefer to have the session conducted in the privacy of your own home.
 NYC Hypnosis Programs
  OPENING HOURS
| | |
| --- | --- |
| Monday – Friday | 8:00 – 17:00 |
| Saturday | 9:30 – 17:00 |
| Sunday | 9:30 – 15:00 |
  +44(0) 1865 339665
  OFFICE LOCATIONS
WHAT OUR CLIENTS ARE SAYING
Over the last 20+ years, the Advanced Hypnosis Center of NYC has helped 1000s of people achieve their goals with Hypnosis and can help you too!
It's been one month since I went for smoking and it was the best decision of my life! So grateful that I found him!  Highly recommend, great experience and very effective. Thank you!
Jeffrey Rose did a seminar at our company for employees.  The topic was empowerment and motivation.  The event was a tremendous success and we will most definitely have him back again each year.
For over ten years I have had sleep issues. Through Jeffrey's helpful techniques I am now falling asleep faster and sleeping much deeper. I was delighted that this happened with only a few sessions.
Hypnosis Sessions
Advanced Hypnosis Center of NYC can help you make positive changes in your life as in as few as just 2 or 3 sessions.