NYC Hypnosis
Sessions
Located on the Upper West Side of Manhattan, serving New York City for 20+ years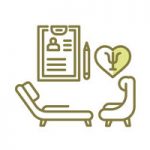 NYC Hypnotherapy Programs for Weight Loss
Our hypnotherapy for weight loss program will help you lead a healthy and nutritious lifestyle. At Advanced Hypnosis NYC you will be able to find help through our experienced staff.
New York City Hypnosis Programs
Lose Weight with Hypnosis
Hypnosis is one of the most effective means to lose weight. Through changing your core beliefs regarding food, it is easy to create a healthy relationship with food. Deep within our subconscious mind we may harbor beliefs such as "I am overweight" or "I can never lose weight, I've tried a million times." Considering that 95-99% of our conscious experience is created through our subconscious, negative beliefs such as these result in actions and desires that will satisfy these beliefs. We need to replace concepts of limitation and sickness with those of health and vitality!
It will then become natural and effortless to make healthy choices and improve your physical and mental well being. It will be easier to listen to your body's voice regarding hunger and satiation. Mind and body are interdependent systems that evolve with one another. If you can change the beliefs within your psyche regarding weight, then your body will naturally respond appropriately.
It is common for weight loss clients to use food as an emotional crutch. Food has a sedative effect and when we are in conscious or subconscious avoidance of our problems, it is an easy substance to rely on. Many find themselves in a vicious cycle. We believe we are overweight or unhealthy and then we overeat to satisfy this belief, thus reinforcing the belief even further. Through hypnosis, our perspective on food has the capacity to change completely. Food will be a source of nourishment, a substance to provide us nutrition and energy.
Hypnotherapy is perfectly natural and does not rely on the use of drugs or medication to produce effective results. Weight loss programs also tend to lead people to extremes and can put enormous pressure on an individual. The belief that "I am overweight" will likely continue to be reinforced. A person's relationship with food can become even less balanced as they restrict themselves. We need to correct the underlying issue within that individual. External resources will never be as effective.
Hypnosis: The Easy, Natural Way to Permanent Weight Loss

Research has illustrated that diets seldom work in the long term. People lose weight initially through strength of willpower but eventually it becomes too difficult to continue and the weight returns. Why should anyone struggle for health? Health and vitality are innate qualities born into every human being. Dieting also creates negative associations in the mind regarding food. Food may be seen as harmful and must be approached with caution. In reality, eating is a joyous activity and something necessary for health and survival. We should eat from joy rather than fear. Hypnosis can certainly help with this.
Hypnosis will leave you with a refreshing and relaxed perspective towards food. You can let go of the struggle and energy that you had once believed was necessary to lose weight. This is the most beautiful part of the hypnotic process, creating change through ease!
Why sing hypnotherapy to lose weight succeeds and diets fail.

Imagination is a very strong force. In fact it is so real that our subconscious mind cannot perceive the difference between reality and imagination. Imagination will always be stronger than willpower. This is the essence of why hypnotherapy is so powerful for achieving lasting weight loss. By journeying into hypnotic trance, we can use the power of suggestion to create new and healthy beliefs regarding weight and let go of existing beliefs that are contributing to ill health or unhealthy weight. It is nearly impossible to make permanent change without altering the underlying issue, our beliefs.
Hypnotherapy is a deep state of trust, and relaxation. Some people describe it as half asleep and half awake. It is not sleep though and we recommend that you come to the session fully rested. If you fall asleep it may interfere with the process.
With over 20 years of experience, we at Advanced Hypnosis Center are confident in the power and potential of hypnotherapy. It is the fastest way to bypass the conscious mind and engage in direct access with the subconscious mind. To reiterate, the subconscious mind is contributing to the vast majority of your conscious experience. By creating change at the fundamental level, you truly can emerge as a different person. After the session, your impulses and desires will naturally lead you to make healthier choices in all areas of your life.
Call Advanced Hypnosis Center located in the Upper East Side Manhattan at 212-585-4430 to schedule your first session and take a huge step on your path towards weight loss and vibrant health!
NYC Hypnotherapist Jeffrey Rose with Wellness Expert Dr. Mark Hyman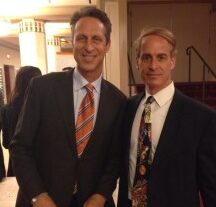 Advanced Hypnosis Center NYC
Our outstanding New York City hypnotists are here to help you reach your goals in 2 to 3 hypnotherapy sessions. The clinical hypnotists at New York City's Advanced Hypnosis Center have decades of experience in hypnosis and helping people improve their lives. Providing hypnotherapy on the Upper West Side of Manhattan we can help you with your life challenges and help you set upon a new, more satisfying and fulfilling path in life.
Our New York hypnotists are certified and trained by the International Medical and Dental Hypnotherapy Association, the International Association of Counselors and Therapists and or the National Guild of Hypnotists. When you come to your hypnotherapy session, your visit will be relaxing and professional from the first moment you step into our Manhattan hypnosis center on the Upper West Side of Manhattan, NY.
Regardless of how busy your personal schedule may be, we are able to work around client schedules, offering a variety of opportunities for hypnotherapy including evenings and weekends. You should know we are happy to make a House Call hypnosis sessions should you prefer to have the session conducted in the privacy of your own home.
 NYC Hypnosis Programs
  OPENING HOURS
| | |
| --- | --- |
| Monday – Friday | 8:00 – 17:00 |
| Saturday | 9:30 – 17:00 |
| Sunday | 9:30 – 15:00 |
  OFFICE LOCATIONS
110 W 96th St #2b, New York, NY 10025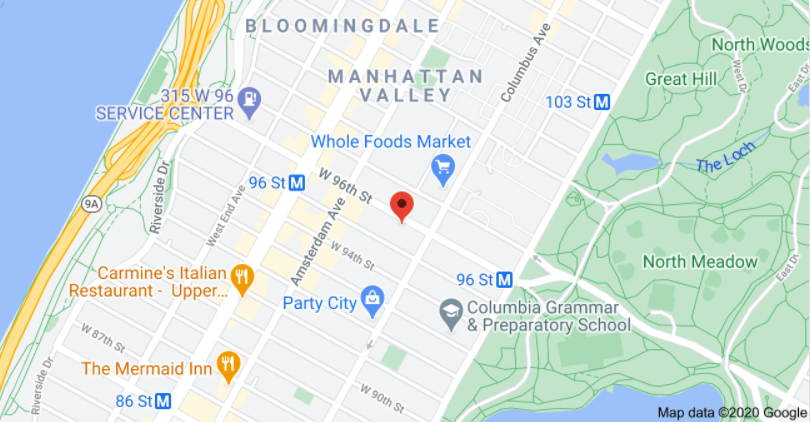 Most Popular Advanced Hypnosis NYC Programs
Listed below are only the most common challenges the staff at the Advanced Hypnosis Center are called on to resolve for our clients. You should know that these only represent a small number of all the programs we have available in order to deal with the many challenges we have seen in our practice.
Advanced Hypnosis NYC's Comforting Staff
When you come to your hypnotherapy session, your visit will be relaxing and professional from the first moment you step into our Manhattan hypnosis center on the Upper East Side or our Rockland County, NY hypnosis center in New City, NY. In addition, you will have the opportunity to choose whether you are more comfortable seeing a male or female hypnotherapist.

NYC HYPNOTISTS IN THE NEWS
Jeffrey Rose has been featured in many New York and national news segments on health and the benefits of hypnosis, here are just a few. visit our media page to see all our videos.
Hypnosis Sessions
Advanced Hypnosis Center of NYC can help you make positive changes in your life as in as few as just 2 or 3 sessions.