NYC Hypnosis
Sessions
Located on the Upper West Side of Manhattan, serving New York City for 20+ years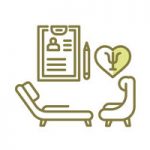 Pain Relief with Hypnosis in NYC
Hypnotherapy for pain management will help you become a deal with pain better and help make it more manageable. Advanced Hypnosis NYC can help you manage and/or overcome the pain.
New York City Hypnosis Programs
Are you one who is very sensitive to pain and perhaps will take steps to avoid it? Pain is a necessary part of the human experience. It is there to provide us feedback when we are in physical danger or if there is an imbalance in the body. Often people fear pain and act in avoidance. Unfortunately, this avoidance can lead to greater suffering and the magnitude of the pain can increase. Hypnotherapy can create changes that allow us to respond to pain in a natural and healthy manner. It is a means of changing our associations with how the mind perceives pain. We can create new beliefs systems which allow us to approach pain with acceptance and trust, which is the best way to minimize its intensity. 
Painful conditions come in an infinite variety of shapes and forms. It is amazing how wide the spectrum of pain tolerance across individuals can be. Some may react to the same stimuli of pain with mild discomfort while another may be seriously agitated. Hypnotherapy has been used throughout time as a natural anesthetic during invasive surgeries and operations. Patients responded with minimal or virtually no pain and showed great signs of healing.  This truly shows the power of the mind to respond to stressful situations. We don't need to rely on drugs, medications, or other emotional crutches to cope with pain. We have so much power from within and hypnotherapy can allow us to unlock that power. External means of pain relief often contribute to feelings of powerlessness. We need to take charge of how we respond to pain and hypnosis is an incredible tool for that. 
Hypnotherapy can be a means of helping you find relief from pain whether it be from an accident, an upcoming operation, or just on going pain from an unknown source. We have over 20 years of experience and have helped hundreds find significant relief from pain. In addition to suggestions during hypnotic trance to rewire your subconscious mind, we will also provide you with practical tools you can apply in everyday life when encountering painful situations. These tools will allow you to respond to pain rather than reacting, which gives you back your power. As we learn to approach pain through openness, relaxation and acceptance the pain can shift and dissolve much more quickly. This gives us more space to do what we love and find more joy in life. Through hypnosis, you will gain a greater sense of self empowerment as you minimize the effects of external or internal sources of pain. 
Please call the Advanced Hypnosis Center located in Upper East Side Manhattan at 212-585-4430 to schedule your appointment for Hypnosis for Pain Relief. We believe this will be an invaluable step on your journey to a naturally pain free life! 
Advanced Hypnosis Center NYC
Our outstanding New York City hypnotists are here to help you reach your goals in 2 to 3 hypnotherapy sessions. The clinical hypnotists at New York City's Advanced Hypnosis Center have decades of experience in hypnosis and helping people improve their lives. Providing hypnotherapy on the Upper West Side of Manhattan we can help you with your life challenges and help you set upon a new, more satisfying and fulfilling path in life.
Our New York hypnotists are certified and trained by the International Medical and Dental Hypnotherapy Association, the International Association of Counselors and Therapists and or the National Guild of Hypnotists. When you come to your hypnotherapy session, your visit will be relaxing and professional from the first moment you step into our Manhattan hypnosis center on the Upper West Side of Manhattan, NY.
Regardless of how busy your personal schedule may be, we are able to work around client schedules, offering a variety of opportunities for hypnotherapy including evenings and weekends. You should know we are happy to make a House Call hypnosis sessions should you prefer to have the session conducted in the privacy of your own home.
 NYC Hypnosis Programs
  OPENING HOURS
| | |
| --- | --- |
| Monday – Friday | 8:00 – 17:00 |
| Saturday | 9:30 – 17:00 |
| Sunday | 9:30 – 15:00 |
  OFFICE LOCATIONS
110 W 96th St #2b, New York, NY 10025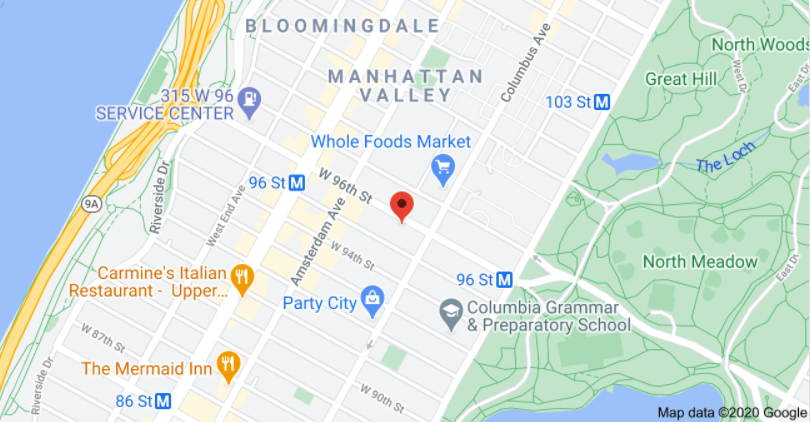 Most Popular Advanced Hypnosis NYC Programs
Listed below are only the most common challenges the staff at the Advanced Hypnosis Center are called on to resolve for our clients. You should know that these only represent a small number of all the programs we have available in order to deal with the many challenges we have seen in our practice.
Advanced Hypnosis NYC's Comforting Staff
When you come to your hypnotherapy session, your visit will be relaxing and professional from the first moment you step into our Manhattan hypnosis center on the Upper East Side or our Rockland County, NY hypnosis center in New City, NY. In addition, you will have the opportunity to choose whether you are more comfortable seeing a male or female hypnotherapist.

NYC HYPNOTISTS IN THE NEWS
Jeffrey Rose has been featured in many New York and national news segments on health and the benefits of hypnosis, here are just a few. visit our media page to see all our videos.
Hypnosis Sessions
Advanced Hypnosis Center of NYC can help you make positive changes in your life as in as few as just 2 or 3 sessions.