NYC Hypnosis
Sessions
Located on the Upper West Side of Manhattan, serving New York City for 20+ years

Hypnotherapy NYC Sessions for Emotional Eating
Emotional eating is a chronic habit that offers no real growth or solutions to one's internal problems. Overcome your difficulties with the help of our experienced staff at Advanced Hypnosis NYC.
New York City Hypnosis Programs
Hypnotherapy for Emotional Eating
Food is one of the most common substances that people use to repress negative emotions, avoid life's challenges or deal with stress. Emotional eating is a chronic habit which offers no real growth or solutions to one's internal problems. In fact, it tends to exacerbate one's problems and produce negative consequences towards one's emotional, mental and physical states. Fortunately, hypnotherapy is an effective means to break free from the cycles of emotional eating and develop positive habits of coping with stress.
Jeffrey Rose is a nutritionist as well as a board certified hypnotist. His expertise in these two areas make him an invaluable resource in finding solutions to food related addictions. Hypnotherapy will help you to develop skills necessary to reclaim your sense of personal power and freedom. In hypnotic trance, your subconscious mind becomes extremely susceptible to new belief systems and attitudes towards life. Negative belief systems and behavior patterns can easily be replaced with those that are positive, life affirming and healthy.
When your subconscious mind becomes an ally rather than an enemy, your internal voice will naturally lead you to make constructive choices rather than destructive ones. When faced with life's challenges or negative feelings such as loneliness or sadness, it will be much easier to face these states and find resolution. Healthy coping mechanisms such as exercise, meditation, positive thinking, being around loved ones, watching a movie or deep breathing will become the means to evolve beyond stress and unpleasant emotions. Simultaneously, your relationship to food will likely be restored to its natural rhythm of eating only when you are truly hungry.
Emotional eating often stems from a feeling of disempowerment. We may have a sense that we are too weak or unable to deal with the stresses of life. Hypnotherapy will instill and reinforce self empowering belief systems which give us the motivation, enthusiasm and vigor to take charge of our lives. It will also provide you with subconscious tools to quickly recognize and break free from old patterns when you sense yourself gravitating back towards them. It becomes easier to set firm boundaries with yourself and stick to these boundaries. As you continue to make positive and life enhancing choices, you will continue attracting positive situations into your life. Once you can get the ball rolling, life becomes much easier. Hypnotherapy is an effective catalyst for promoting this positive change in your life.
Call the Advanced Hypnosis Center located in Upper East Side Manhattan at 212-585-4430 to schedule your appointment for Hypnotherapy for Emotional Eating. We encourage you to make this invaluable step, break free from reinforced cycles of emotional eating and discover empowerment to create positive change from within!
NYC Hypnotherapist Jeffrey Rose with Dr. David Katz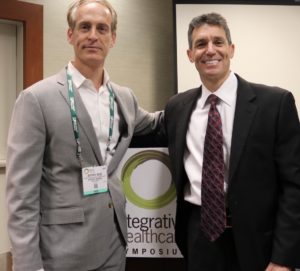 Advanced Hypnosis Center NYC
Our outstanding New York City hypnotists are here to help you reach your goals in 2 to 3 hypnotherapy sessions. The clinical hypnotists at New York City's Advanced Hypnosis Center have decades of experience in hypnosis and helping people improve their lives. Providing hypnotherapy on the Upper West Side of Manhattan we can help you with your life challenges and help you set upon a new, more satisfying and fulfilling path in life.
Our New York hypnotists are certified and trained by the International Medical and Dental Hypnotherapy Association, the International Association of Counselors and Therapists and or the National Guild of Hypnotists. When you come to your hypnotherapy session, your visit will be relaxing and professional from the first moment you step into our Manhattan hypnosis center on the Upper West Side of Manhattan, NY.
Regardless of how busy your personal schedule may be, we are able to work around client schedules, offering a variety of opportunities for hypnotherapy including evenings and weekends. You should know we are happy to make a House Call hypnosis sessions should you prefer to have the session conducted in the privacy of your own home.
 NYC Hypnosis Programs
  OPENING HOURS
| | |
| --- | --- |
| Monday – Friday | 8:00 – 17:00 |
| Saturday | 9:30 – 17:00 |
| Sunday | 9:30 – 15:00 |
  OFFICE LOCATIONS
110 W 96th St #2b, New York, NY 10025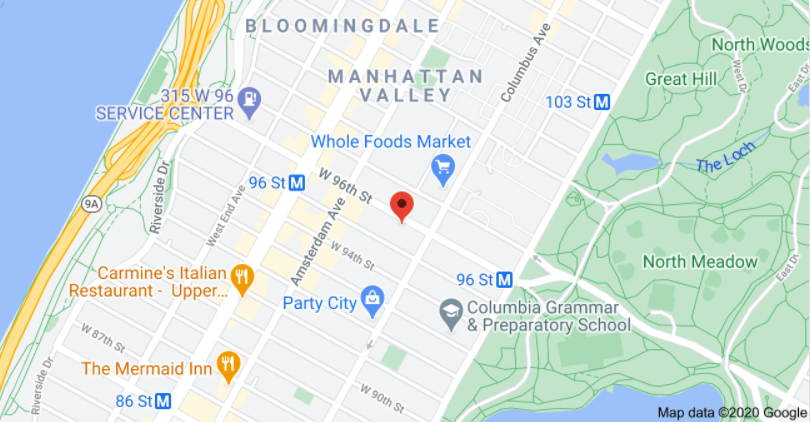 Most Popular Advanced Hypnosis NYC Programs
Listed below are only the most common challenges the staff at the Advanced Hypnosis Center are called on to resolve for our clients. You should know that these only represent a small number of all the programs we have available in order to deal with the many challenges we have seen in our practice.
Advanced Hypnosis NYC's Comforting Staff
When you come to your hypnotherapy session, your visit will be relaxing and professional from the first moment you step into our Manhattan hypnosis center on the Upper East Side or our Rockland County, NY hypnosis center in New City, NY. In addition, you will have the opportunity to choose whether you are more comfortable seeing a male or female hypnotherapist.

NYC HYPNOTISTS IN THE NEWS
Jeffrey Rose has been featured in many New York and national news segments on health and the benefits of hypnosis, here are just a few. visit our media page to see all our videos.
Hypnosis Sessions
Advanced Hypnosis Center of NYC can help you make positive changes in your life as in as few as just 2 or 3 sessions.