NYC Hypnosis
Sessions
Located on the Upper West Side of Manhattan, serving New York City for 20+ years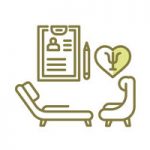 Hypnotherapy to Quit Smoking in NYC
Are you ready to quit smoking? At Advanced Hypnosis Center NYC we have over 20 years of expertise to help you make long lasting change!
New York City Hypnosis Programs
Smoking will become a problem of the past as you make the fim intention for change. Advanced Hypnosis Center of NYC Smoking Cessation Program will be an invaluable tool on your path of change. Through hypnotic suggestion, your new life free from cigarettes will be easier than anything you could have imagined. Withdrawal symptoms and cravings will be lessened. And once free of this toxic habit, a heightened sense of self empowerment and confidence will result.
Many smokers have tried quitting through willpower alone. This typically ends up in frustration and disappointment and can reaffirm negative beliefs.The root issues behind smoking cigarettes are negative core beliefs. Subconscious beliefs which create these limitations may include, "I can't quit, I've always been a smoker," or "I am not strong enough to make the change" or perhaps "I don't know who I'll be if I don't smoke. I fear change. I fear the unknown."
Whatever the belief may be, through hypnosis we can help you make profound changes at the subconscious level. During hypnotic trance you will receive life affirming and positive suggestions which are in alignment with a reality of non smoking. Your intention to be free from smoking will then have much more strength behind it.
Hypnosis is completely natural and creates change by altering the underlying source of the problem, your limiting subconscious beliefs. If you consider the money you spend each week for cigarettes, the cost for a hypnotherapy session is certainly economical. For example, say you are living in NYC and smoke half a pack a day. If a pack of cigarettes costs about $14 dollars, then you are paying more than $2500 a year to sustain a life restricting habit.
The most important preparation on your part for success is an honest and strong intention for change. If that intention is present, then hypnosis will be incredibly effective. Your subconscious mind will be receptive to new beliefs that support your growth and desires. Beliefs such as "Life is wonderful as a non smoker" or "I don't need cigarettes, nor have I ever needed them" will become imprinted within your subconscious. These beliefs have the capacity to create an easeful transition to life as a non-smoker.
You can reach New York's Advanced Hypnotherapy Center located in Upper East Side Manhattan at 212-585-4430. We urge you to take this step in living a healthier and empowering lifestyle.
Hypnosis for Smoking Cessation Program Protocol

Before your session at Advanced Hypnosis Center,, we will forward you an email containing several articles: "What Type of Friend is Your Cigarette," What Happens After You Quit" and the "Intake Form for the Future Former Smoker." This content will improve your clarity and understanding of how you became a smoker in the first place. You will also gain a deeper knowledge of hypnotherapy and how it can help you. The intake form will provide valuable information to the hypnotist in order to create the most effective session possible for your personal situations. We recommend you take your time with the intake form and answer the questions with complete honesty.
In order to prepare you further before your session, you will receive suggestions to challenge your normal mode of operating with cigarettes. This may include asking a partner or friend to carry your cigarettes for you, lighting a cigarette with your less dominant hand, or taking a few minutes before smoking to just meditate. Sometimes the most difficult part of breaking a pattern is to recognize the cycles we find ourselves in.
The final step for change is your one-on-one hypnotherapy session. You will experience deep states of relaxation and trust as your doors to your subconscious mind become wide open. Suggestions tailored to you will be made. Did you know that neuroscientists have shown that 95-99% of your life comes from the programming of your subconscious mind. Isn't that staggering? Hypnosis is a powerful tool to tap into that ocean of potential.
Four Stages of your Hypnotherapy Session:

Hypnotherapist Jeffrey Rose will discuss with you the answers to your intake form. This will help him to understand your lifestyle habits and beliefs regarding smoking. It is important for you to feel comfortable and at ease with your hypnotist. Through this dialogue, your trust and belief in Jeffery Rose will increase. You will feel supported.
Next, he will discuss with you the hypnotherapy process you will be undergoing. You will gain a greater understanding of hypnosis, how it works and why it is so powerful.
Then you will watch a Stop Smoking video. The video will reinforce the conditions necessary for change and reaffirm the joy that results when you can let go of this habit.
The fourth stage is when you will enter hypnotic trance, a state of heightened awareness and deep relaxation. Appropriate suggestions tailored to you will become solidified within your subconscious.You will leave the session feeling empowered to live a new life as a non smoker.
Once you leave your session, we will also provide you with two self hypnosis audios specifically for smoking cessation that you can listen to at home. We will provide you with articles for the "New Non Smoker" and health articles published by Jeffrey Rose in order to ensure your continued success. A follow up phone call to check in with you will also be made.
We are here to support you as best as we can. You will receive emails from Advanced Hypnosis Center over the course of a year to ensure your life long success as a non smoker. We are also receptive and encourage you to call us post session. We want to recognize you for your accomplishment.
Our program to help you become free from smoking has been carefully crafted with over 20 years of experience and expertise. We have an open minded and open hearted attitude towards creating change. After your session, life tends to feel more spacious and joyful. Through our approach, there will be no need for supplement aids including medication, nicotine patches, or other products. Hypnosis is perfectly safe and one of the most effective ways to activate the body's natural capacity for creating change with ease.
NYC Hypnotherapist Jeffrey Rose with Dr. Mehmet Oz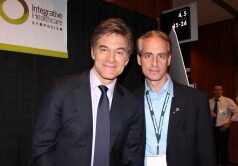 Advanced Hypnosis Center NYC
Our outstanding New York City hypnotists are here to help you reach your goals in 2 to 3 hypnotherapy sessions. The clinical hypnotists at New York City's Advanced Hypnosis Center have decades of experience in hypnosis and helping people improve their lives. Providing hypnotherapy on the Upper West Side of Manhattan we can help you with your life challenges and help you set upon a new, more satisfying and fulfilling path in life.
Our New York hypnotists are certified and trained by the International Medical and Dental Hypnotherapy Association, the International Association of Counselors and Therapists and or the National Guild of Hypnotists. When you come to your hypnotherapy session, your visit will be relaxing and professional from the first moment you step into our Manhattan hypnosis center on the Upper West Side of Manhattan, NY.
Regardless of how busy your personal schedule may be, we are able to work around client schedules, offering a variety of opportunities for hypnotherapy including evenings and weekends. You should know we are happy to make a House Call hypnosis sessions should you prefer to have the session conducted in the privacy of your own home.
 NYC Hypnosis Programs
  OPENING HOURS
| | |
| --- | --- |
| Monday – Friday | 8:00 – 17:00 |
| Saturday | 9:30 – 17:00 |
| Sunday | 9:30 – 15:00 |
  OFFICE LOCATIONS
110 W 96th St #2b, New York, NY 10025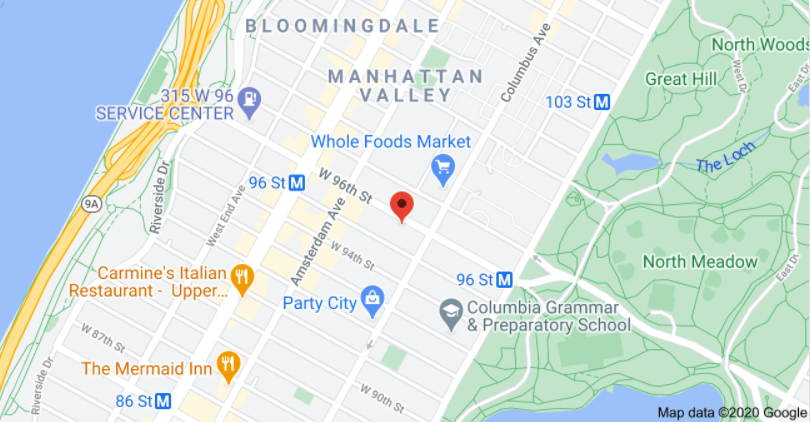 Most Popular Advanced Hypnosis NYC Programs
Listed below are only the most common challenges the staff at the Advanced Hypnosis Center are called on to resolve for our clients. You should know that these only represent a small number of all the programs we have available in order to deal with the many challenges we have seen in our practice.
Advanced Hypnosis NYC's Comforting Staff
When you come to your hypnotherapy session, your visit will be relaxing and professional from the first moment you step into our Manhattan hypnosis center on the Upper East Side or our Rockland County, NY hypnosis center in New City, NY. In addition, you will have the opportunity to choose whether you are more comfortable seeing a male or female hypnotherapist.

NYC HYPNOTISTS IN THE NEWS
Jeffrey Rose has been featured in many New York and national news segments on health and the benefits of hypnosis, here are just a few. visit our media page to see all our videos.
Hypnosis Sessions
Advanced Hypnosis Center of NYC can help you make positive changes in your life as in as few as just 2 or 3 sessions.