NYC Hypnosis
Sessions
Located on the Upper West Side of Manhattan, serving New York City for 20+ years

NYC Hypnotherapy – In Person or Remote Sessions Available.
Hypnosis is a powerful tool that can help you reprogram your brain so you can let go of negative behavior that has been holding you back. Contact us today to find out how Hypnotherapy can help you achieve your goals and in-turn raise your quality of life in many positive ways.
Find Hypnosis Programs For Sexual Performance NYC in Little Italy, NY
Are you struggling with performance anxiety or other issues related to sexual performance? Do you want to improve your sex life and feel more confident in the bedroom? If so, hypnosis can help you achieve your goals. At Advanced Hypnosis Center of NYC, we offer personalized hypnosis programs designed to help you overcome bad habits, anxiety, fears, and phobias that may be affecting your sexual performance.
Our Comprehensive Approach to Hypnosis
At Advanced Hypnosis Center of NYC, we believe in a comprehensive approach to hypnosis that takes into account the connection between your mind and body. We believe that your physical and mental health are intertwined and cannot be treated separately. That's why we have a team of experienced professionals, including hypnotherapists, nutritionists, addiction recovery coaches, and sleep specialists, who work collaboratively to provide a personalized and holistic approach to help you achieve the positive changes you seek.
Personalized Programs for Lasting Results
Our hypnosis programs are personalized to meet your individual needs and goals. During your initial consultation, your hypnotherapist will work with you to identify the root cause of your issues and develop a plan that is tailored to your specific situation. We offer programs that go beyond a simple hypnosis session, providing you with the tools and support you need to make lasting changes in your life.
Our Services
Hypnotherapy for Sexual Performance in Little Italy, NY
Our hypnotherapy for sexual performance is designed to help you overcome any psychological or emotional roadblocks that may be affecting your sex life. With hypnosis, we can help you reduce anxiety, boost confidence, and eliminate any negative thoughts or beliefs that may be holding you back.
Hypnotherapy for Bad Habits in Little Italy, NY
Do you have bad habits that are interfering with your sex life? Whether it's smoking, overeating or drinking too much, our hypnotherapy for bad habits can help you overcome these obstacles and make healthier choices for a better sex life.
Hypnotherapy for Anxiety in Little Italy, NY
Anxiety can have a negative impact on your sex life. It can cause a loss of libido, difficulty achieving an erection or orgasm, and other issues. Our hypnotherapy for anxiety can help you reduce stress and anxiety, so you can enjoy a fulfilling sex life.
The Benefits of Hypnosis for Sexual Performance
Get Started Today
If you're ready to take control of your sex life and improve your sexual performance, contact the Advanced Hypnosis Center of NYC today. Our hypnotherapists are ready to help you achieve your goals and make lasting changes in your life. You can visit our website at www.AdvancedHypnosisNYC.com or call 212-585-4430 to schedule your hypnosis or counseling session. We are located on the Upper East Side of Manhattan and serve the Little Italy, NY area.
 NYC Hypnosis Programs
  OPENING HOURS
| | |
| --- | --- |
| Monday – Friday | 8:00 – 17:00 |
| Saturday | 9:30 – 17:00 |
| Sunday | 9:30 – 15:00 |
  OFFICE LOCATIONS
110 W 96th St #2b, New York, NY 10025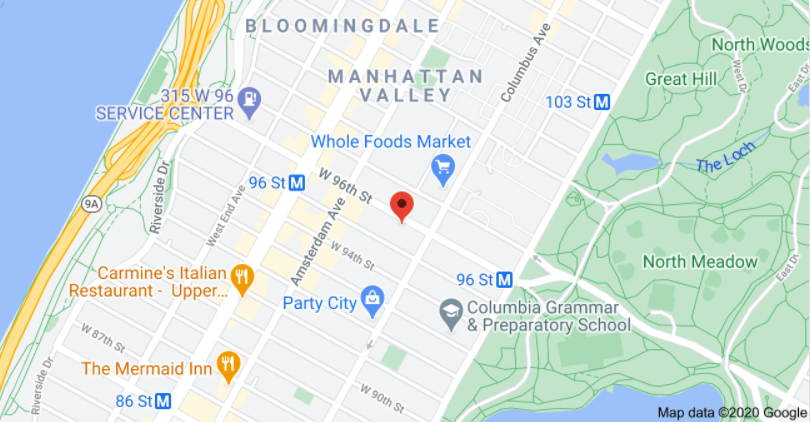 Most Popular Advanced Hypnosis NYC Programs
Listed below are only the most common challenges the staff at the Advanced Hypnosis Center are called on to resolve for our clients. You should know that these only represent a small number of all the programs we have available in order to deal with the many challenges we have seen in our practice.
Advanced Hypnosis NYC's Comforting Staff
When you come to your hypnotherapy session, your visit will be relaxing and professional from the first moment you step into our Manhattan hypnosis center on the Upper East Side or our Rockland County, NY hypnosis center in New City, NY. In addition, you will have the opportunity to choose whether you are more comfortable seeing a male or female hypnotherapist.

NYC HYPNOTISTS IN THE NEWS
Jeffrey Rose has been featured in many New York and national news segments on health and the benefits of hypnosis, here are just a few. visit our media page to see all our videos.
Hypnosis Sessions
Advanced Hypnosis Center of NYC can help you make positive changes in your life as in as few as just 2 or 3 sessions.
Book Your Hypnotherapy Session
Contact the Advanced Hypnosis Center of NYC today to schedule your hypnosis or counseling session. Once we receive your email we will send to you our confidential questionnaires for you to get started.