NYC Hypnosis
Sessions
Located on the Upper West Side of Manhattan, serving New York City for 20+ years

Advanced Hypnotherapy for Panic Attacks in NYC
Panic attacks can be traumatizing experiences that no one should suffer through. With more than 20 years of experience, let Advanced Hypnosis Center help you become free of them. 
New York City Hypnosis Programs
Hypnosis for Panic Attacks

Panic attacks are associated with activation of the sympathetic nervous system. This is the "fight or flight" system which produces adrenaline. In this state the body operates from a state of heightened awareness to a perceived or imagined threat. It is common for one to experience dizziness, tremor, or difficulty breathing. Fear of the panic attack itself may further worsen these symptoms.
It is common for the panic attack to be triggered by a threat which may seem completely irrational to most. This can make matters even worse because the person may feel completely alienated from others, increasing feelings of fear or paranoia. It is common for panic attacks to seemingly arise from nowhere. One moment someone is feeling calm and at ease and the next the early stages of a panic attack begin to develop.
Panic attacks can create a heavy burden on the person involved. They may feel feelings of shame or embarrassment. They may also consciously be on high alert to avoid situations which may trigger them. This can put serious strain on living a life of ease.
Panic attacks originate from beliefs and ideas within the subconscious mind. For example, say at the age of 5 you had a traumatic experience when seeing a butterfly under a microscope. You created an association in your brain that butterflies equate to danger. Now, the sight of the flying insect is enough to produce intense feelings of fear. Often we forget these imprints. Through hypnotic trance, we can communicate directly with the subconscious to understand the root cause of the specific fear and create new beliefs which align with trust, rationality and self empowerment. Suggestions made during hypnotherapy will stay with you and help you to relax, trust and breathe when stressful situations arise in your life. This way stress won't have the opportunity to worsen into a full blown panic attack.
Please call the Advanced Hypnosis Center located in Upper East Side Manhattan at 212-585-4430 to schedule an appointment for panic attack hypnotherapy. With over 20 years of experience, we have helped hundreds of individuals find freedom from their deep rooted fears and anxiety.
NYC Hypnotherapist Jeffrey Rose with Mental Health Expert Paul McKenna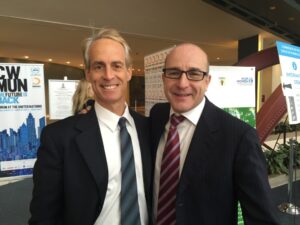 Advanced Hypnosis Center NYC
Our outstanding New York City hypnotists are here to help you reach your goals in 2 to 3 hypnotherapy sessions. The clinical hypnotists at New York City's Advanced Hypnosis Center have decades of experience in hypnosis and helping people improve their lives. Providing hypnotherapy on the Upper West Side of Manhattan we can help you with your life challenges and help you set upon a new, more satisfying and fulfilling path in life.
Our New York hypnotists are certified and trained by the International Medical and Dental Hypnotherapy Association, the International Association of Counselors and Therapists and or the National Guild of Hypnotists. When you come to your hypnotherapy session, your visit will be relaxing and professional from the first moment you step into our Manhattan hypnosis center on the Upper West Side of Manhattan, NY.
Regardless of how busy your personal schedule may be, we are able to work around client schedules, offering a variety of opportunities for hypnotherapy including evenings and weekends. You should know we are happy to make a House Call hypnosis sessions should you prefer to have the session conducted in the privacy of your own home.
 NYC Hypnosis Programs
  OPENING HOURS
| | |
| --- | --- |
| Monday – Friday | 8:00 – 17:00 |
| Saturday | 9:30 – 17:00 |
| Sunday | 9:30 – 15:00 |
  OFFICE LOCATIONS
110 W 96th St #2b, New York, NY 10025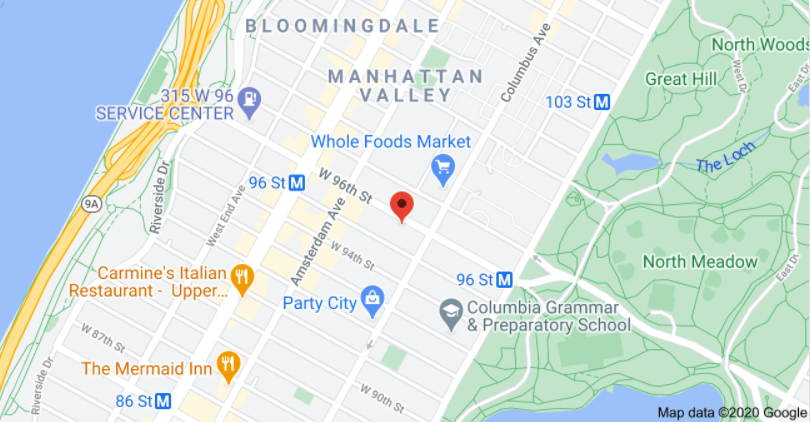 Most Popular Advanced Hypnosis NYC Programs
Listed below are only the most common challenges the staff at the Advanced Hypnosis Center are called on to resolve for our clients. You should know that these only represent a small number of all the programs we have available in order to deal with the many challenges we have seen in our practice.
Advanced Hypnosis NYC's Comforting Staff
When you come to your hypnotherapy session, your visit will be relaxing and professional from the first moment you step into our Manhattan hypnosis center on the Upper East Side or our Rockland County, NY hypnosis center in New City, NY. In addition, you will have the opportunity to choose whether you are more comfortable seeing a male or female hypnotherapist.

NYC HYPNOTISTS IN THE NEWS
Jeffrey Rose has been featured in many New York and national news segments on health and the benefits of hypnosis, here are just a few. visit our media page to see all our videos.
Hypnosis Sessions
Advanced Hypnosis Center of NYC can help you make positive changes in your life as in as few as just 2 or 3 sessions.