NYC Hypnosis
Sessions
Located on the Upper West Side of Manhattan, serving New York City for 20+ years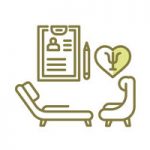 Advanced Hypnotherapy for Sexual Performance
Our hypnotherapy for the Sexual Performance program will help you restore your feelings of vitality, joy and enthusiasm regarding sex. Call today to book a hypnotherapy sessions with our experienced staff at Advanced Hypnosis NYC.
New York City Hypnosis Programs
Hypnotherapy for Sexual Performance

Sexual dysfunction can manifest in various forms including inability to maintain an erection, premature ejaculation, vaginal dryness and inability to orgasm. These issues can put a strain on " and one's own sense of confidence. Once sexual dysfunction becomes recurring, it is very common to reinforce the issue by directing one's attention towards it. "Where the mind goes, energy flows." Many start to have expectations of poor performance during intercourse and these expectations can trigger the fear response. It is easy to get caught in a negative feedback loop of expecting a certain outcome and then reinforcing the expectation when that outcome becomes a reality. Eventually this can lead or worsen psychological issues including depression, shame or low self esteem.
It is estimated that 15 million to 30 million American men have erectile dysfunction. And according to research, about 40% of American women also suffer from sexual dysfunction. Physical and psychological factors both need to be considered. Most cases of ED is men are due to a physical issue including high cholesterol, diabetes or heart disease. If you have already been checked by a doctor to rule out physical issues, then hypnosis can be a very effective solution. However, the hypnotists at Advanced Hypnosis Center will also review your lifestyle habits and can recommend ways to improve your physical health to strengthen the potential for change.
The most common psychological factors of ED include stress, low self worth, depression, shame, or fear of failure. The mind and body are interdependent and function as a whole. Psychological issues can manifest themselves as physical symptoms.
Often the psychological factors contributing to sexual dysfunction are beneath our conscious awareness. There may have been a traumatic imprint or memory related to sex which is affecting us in the present moment. It can be difficult to access the subconscious mind in order to understand the source of the problem. Or even if we fully understand the issue, it can be a challenge to create change in the subconscious. This is where hypnotherapy can be wonderfully effective.
In hypnosis, we will guide you into a trance state of deep relaxation and trust. In this hypnotic state, your subconscious mind is vulnerable and receptive to new beliefs. Our hypnotists will then be able to reinforce life affirming and positive associations related to sex and your ability to perform. At the same time, we can help to alter and let go of existing fear based beliefs or imprints.
Hypnotic suggestion will create new imprints in your subconscious mind that relate to feelings of vitality, joy, and enthusiasm regarding sex. It will then be much easier to be fully immersed in the experience and simply trust. Hypnotist Jeffrey Rose understands that avoidance issues need to be addressed in order to ensure long term success and prevent a relapse. During your session you will learn safe and natural tools that you are encouraged to practice after you leave. These tools will help you to experience the same sort of relief, relaxation or happiness that drugs may have once offered you.
Please Call the Advanced Hypnosis Center located in Upper East Side Manhattan at 212-585-4430 to schedule your appointment for Sexual Performance Hypnotherapy. Let us help you make an easy and comfortable transition into a new life of health, vitality and self empowerment.
Advanced Hypnosis Center NYC
Our outstanding New York City hypnotists are here to help you reach your goals in 2 to 3 hypnotherapy sessions. The clinical hypnotists at New York City's Advanced Hypnosis Center have decades of experience in hypnosis and helping people improve their lives. Providing hypnotherapy on the Upper West Side of Manhattan we can help you with your life challenges and help you set upon a new, more satisfying and fulfilling path in life.
Our New York hypnotists are certified and trained by the International Medical and Dental Hypnotherapy Association, the International Association of Counselors and Therapists and or the National Guild of Hypnotists. When you come to your hypnotherapy session, your visit will be relaxing and professional from the first moment you step into our Manhattan hypnosis center on the Upper West Side of Manhattan, NY.
Regardless of how busy your personal schedule may be, we are able to work around client schedules, offering a variety of opportunities for hypnotherapy including evenings and weekends. You should know we are happy to make a House Call hypnosis sessions should you prefer to have the session conducted in the privacy of your own home.
 NYC Hypnosis Programs
  OPENING HOURS
| | |
| --- | --- |
| Monday – Friday | 8:00 – 17:00 |
| Saturday | 9:30 – 17:00 |
| Sunday | 9:30 – 15:00 |
  OFFICE LOCATIONS
110 W 96th St #2b, New York, NY 10025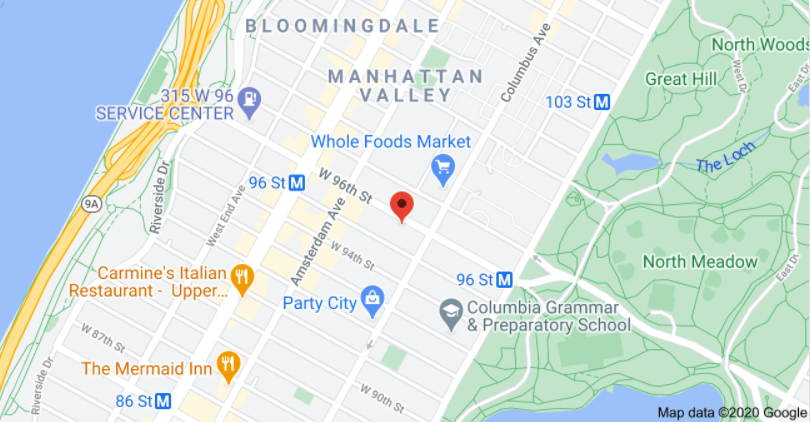 Most Popular Advanced Hypnosis NYC Programs
Listed below are only the most common challenges the staff at the Advanced Hypnosis Center are called on to resolve for our clients. You should know that these only represent a small number of all the programs we have available in order to deal with the many challenges we have seen in our practice.
Advanced Hypnosis NYC's Comforting Staff
When you come to your hypnotherapy session, your visit will be relaxing and professional from the first moment you step into our Manhattan hypnosis center on the Upper East Side or our Rockland County, NY hypnosis center in New City, NY. In addition, you will have the opportunity to choose whether you are more comfortable seeing a male or female hypnotherapist.

NYC HYPNOTISTS IN THE NEWS
Jeffrey Rose has been featured in many New York and national news segments on health and the benefits of hypnosis, here are just a few. visit our media page to see all our videos.
Hypnosis Sessions
Advanced Hypnosis Center of NYC can help you make positive changes in your life as in as few as just 2 or 3 sessions.