NYC Hypnosis
Sessions
Located on the Upper West Side of Manhattan, serving New York City for 20+ years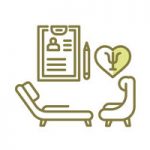 Hypnotherapy for IBS Treatment in NYC
Using hypnotherapy for IBS treatment can help reprogram your mind and facilitate behavioral change, reprogram the way you react to stress and inspire a healthy lifestyle. Our experienced staff at Advanced Hypnosis NYC can help you overcome your troubles.
New York City Hypnosis Programs
Irritable Bowel Syndrome is a disorder associated with a variety of symptoms including stomach pain, constipation, diarrhea, bloating or combinations of all these. It is a challenging and frustrating condition that many have suffered with for years or even decades. Eventually it may lead to more serious psychological and physical health conditions. This is why a proper medical diagnosis is a crucial preliminary step to take before using hypnotherapy. Unfortunately, medical treatment has a very low rate of success in improving IBS. Hypnotherapy is a wonderful way to take a holistic approach to healing.
IBS is often the result of operating in the Sympathetic Nervous System for unhealthy durations of time. This is the system which gets activated when we are stressed; it is our fight or flight system. We need to be in the Parasympathetic Nervous System in order to be in a state of ease where we can "rest and digest." It is crucial for healthy digestion to be operating from the PSNS. Hypnotherapy can help one to achieve greater states of relaxation and develop tools to respond to stress in healthy ways. In fact, global research studies have shown long term success rates of IBS treatment rise to 80% when hypnotherapy is paired with traditional treatment. Medical treatment often relies on medications, antidepressants, muscle relaxants, and diet changes to relieve symptoms. Hypnotherapy is a perfectly safe and natural means of healing IBS.
Research from the Center of Functional Gastroenterology has concrete evidence that hypnotherapy can be a powerful means of treating IBS. Studies have demonstrated success rates of 80 to 90 percent. Medical treatment does not correct the underlying source of IBS which likely is why traditional treatment is ineffective. The underlying source of IBS is some form of stress which is preventing our system from being at ease and inhibiting natural healing mechanisms. Proper digestion and health are natural manifestations of feeling safe and relaxed. Hypnotherapy allows us to gain direct access and utilize the power of the subconscious mind to create lives in which we can respond to stress in healthier ways. 
Our Hypnosis for IBS Treatment Program has been well crafted with over 20 years of experience to best ensure success. You will leave the session with a "key" word which will allow you to experience deep states of relaxation when you are approached with life's challenges or stressful situations. We will also help to replace existing negative beliefs regarding your IBS condition. Many of these beliefs create limitations to healing and through hypnotherapy, we can replace these negative beliefs with those that are life affirming and positive. Hypnosis can help you to create a clear vision of yourself in perfect health and free from any IBS symptoms. This vision will help direct your energy and intention away from negativity and into healing. It will then be easier to take natural and intuitive steps on your healing journey.
Hypnotherapy can also help to remove the burden of past experiences which are continuing to generate stress in your present experience. These events and belief systems become reinforced over time and can be difficult to change with conscious effort alone. Through hypnotherapy, you can allow stressful energies to be cleared while simultaneously reinforcing belief systems which are in alignment with vitality and healing. 
Please call the Advanced Hypnosis Center located in Upper East Side Manhattan at 212-585-4430 to schedule your appointment for Hypnosis for IBS treatment. It is our vision for you to overcome IBS for good and create a new reality of health and ease.
Advanced Hypnosis Center NYC
Our outstanding New York City hypnotists are here to help you reach your goals in 2 to 3 hypnotherapy sessions. The clinical hypnotists at New York City's Advanced Hypnosis Center have decades of experience in hypnosis and helping people improve their lives. Providing hypnotherapy on the Upper West Side of Manhattan we can help you with your life challenges and help you set upon a new, more satisfying and fulfilling path in life.
Our New York hypnotists are certified and trained by the International Medical and Dental Hypnotherapy Association, the International Association of Counselors and Therapists and or the National Guild of Hypnotists. When you come to your hypnotherapy session, your visit will be relaxing and professional from the first moment you step into our Manhattan hypnosis center on the Upper West Side of Manhattan, NY.
Regardless of how busy your personal schedule may be, we are able to work around client schedules, offering a variety of opportunities for hypnotherapy including evenings and weekends. You should know we are happy to make a House Call hypnosis sessions should you prefer to have the session conducted in the privacy of your own home.
 NYC Hypnosis Programs
  OPENING HOURS
| | |
| --- | --- |
| Monday – Friday | 8:00 – 17:00 |
| Saturday | 9:30 – 17:00 |
| Sunday | 9:30 – 15:00 |
  OFFICE LOCATIONS
110 W 96th St #2b, New York, NY 10025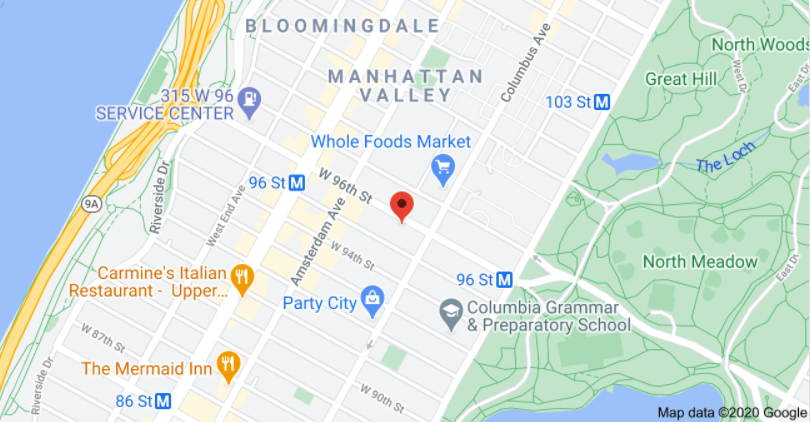 Most Popular Advanced Hypnosis NYC Programs
Listed below are only the most common challenges the staff at the Advanced Hypnosis Center are called on to resolve for our clients. You should know that these only represent a small number of all the programs we have available in order to deal with the many challenges we have seen in our practice.
Advanced Hypnosis NYC's Comforting Staff
When you come to your hypnotherapy session, your visit will be relaxing and professional from the first moment you step into our Manhattan hypnosis center on the Upper East Side or our Rockland County, NY hypnosis center in New City, NY. In addition, you will have the opportunity to choose whether you are more comfortable seeing a male or female hypnotherapist.

NYC HYPNOTISTS IN THE NEWS
Jeffrey Rose has been featured in many New York and national news segments on health and the benefits of hypnosis, here are just a few. visit our media page to see all our videos.
Hypnosis Sessions
Advanced Hypnosis Center of NYC can help you make positive changes in your life as in as few as just 2 or 3 sessions.