NYC Hypnosis
Sessions
Located on the Upper West Side of Manhattan, serving New York City for 20+ years

NYC Hypnotherapy – In Person or Remote Sessions Available.
Hypnosis is a powerful tool that can help you reprogram your brain so you can let go of negative behavior that has been holding you back. Contact us today to find out how Hypnotherapy can help you achieve your goals and in-turn raise your quality of life in many positive ways.
Hypnosis in Greenwich Village, NYC
Are you eager to let go of stress and overcome the obstacles in your life? Do you wish to feel greater confidence and self-worth? If so, hypnotherapy is the tool for you. In just 2-3 hypnosis sessions, limiting and negative subconscious beliefs can be transformed. Once these beliefs are gone, the flow of positive change occurs organically. We can help you if you are near or in Greenwich Village, NYC, just contact us and we will help you get started.
The hypnotherapists of the Advanced Hypnosis Center NYC are the best in the field. We have worked with thousands of clients and are passionate about what we do. If you are located near or in Greenwich Village, NYC then we are ready and available now to guide you through in-person, phone, and Skype/Zoom sessions.
Subconscious beliefs can manifest themselves as physical conditions, phobias, anxiety or low self-worth. Because Hypnotherapy works to release limiting beliefs, it is an effective tool for any condition you may be facing. Our list of programs include Hypnosis for Anxiety, Emotional Eating, Self Confidence, Alcohol Addiction and Weight Loss.
If you are ready to find greater balance and clarity in your life, contact us today in order to schedule a session. You can reach the Advanced Hypnosis Center of NYC at 212-585-4430 or using the site's contact form. We look forward to helping you reach your goals. Let our NYC Hypnotist help you in Greenwich Village, NYC.
Advanced Hypnosis Center NYC
Our outstanding New York City hypnotists are here to help you reach your goals in 2 to 3 hypnotherapy sessions. The clinical hypnotists at New York City's Advanced Hypnosis Center have decades of experience in hypnosis and helping people improve their lives. Providing hypnotherapy on the Upper West Side of Manhattan we can help you with your life challenges and help you set upon a new, more satisfying and fulfilling path in life.
Our New York hypnotists are certified and trained by the International Medical and Dental Hypnotherapy Association, the International Association of Counselors and Therapists and or the National Guild of Hypnotists. When you come to your hypnotherapy session, your visit will be relaxing and professional from the first moment you step into our Manhattan hypnosis center on the Upper West Side of Manhattan, NY.
Regardless of how busy your personal schedule may be, we are able to work around client schedules, offering a variety of opportunities for hypnotherapy including evenings and weekends. You should know we are happy to make a House Call hypnosis sessions should you prefer to have the session conducted in the privacy of your own home.
 NYC Hypnosis Programs
  OPENING HOURS
| | |
| --- | --- |
| Monday – Friday | 8:00 – 17:00 |
| Saturday | 9:30 – 17:00 |
| Sunday | 9:30 – 15:00 |
  OFFICE LOCATIONS
110 W 96th St #2b, New York, NY 10025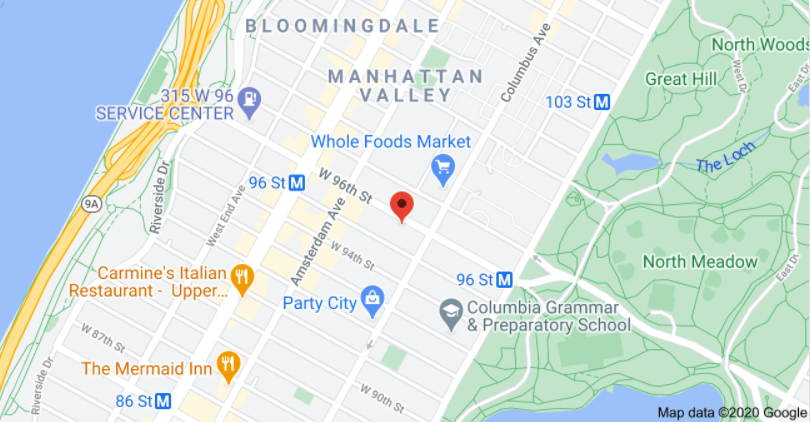 Most Popular Advanced Hypnosis NYC Programs
Listed below are only the most common challenges the staff at the Advanced Hypnosis Center are called on to resolve for our clients. You should know that these only represent a small number of all the programs we have available in order to deal with the many challenges we have seen in our practice.
Advanced Hypnosis NYC's Comforting Staff
When you come to your hypnotherapy session, your visit will be relaxing and professional from the first moment you step into our Manhattan hypnosis center on the Upper East Side or our Rockland County, NY hypnosis center in New City, NY. In addition, you will have the opportunity to choose whether you are more comfortable seeing a male or female hypnotherapist.

NYC HYPNOTISTS IN THE NEWS
Jeffrey Rose has been featured in many New York and national news segments on health and the benefits of hypnosis, here are just a few. visit our media page to see all our videos.
Hypnosis Sessions
Advanced Hypnosis Center of NYC can help you make positive changes in your life as in as few as just 2 or 3 sessions.