NYC Hypnosis
Sessions
Located on the Upper West Side of Manhattan, serving New York City for 20+ years

Advanced Hypnosis for Anxiety in NYC
Are you ready to stop fear from controlling your life? Advanced Hypnosis Center NYC is here to help you take charge of your life and experience a greater sense of trust. 
New York City Hypnosis Programs
Anxiety

In order to free ourselves from anxiety, we must bring consciousness to the source of the fear. Once we can understand why we act in fear, we can set the intention to let the fear go.
Anxiety can manifest itself through the body in numerous ways. In general, it is an experience of worry or stress but not understanding the source of the fear that's generating these emotions. We may feel completely powerless and don't know which direction to run. The feeling can resemble the survival instinct of heightened awareness and defensive mechanisms which would engage when being chased by a wild animal. We can get caught in an endless feedback loop of worrying about our worry and thus generating more worry. This can lead to panic attacks when we truly feel helpless. Obsessive compulsive disorders arise when we feel the need to act a certain way in order to feel safe. PTSD may arise if someone witnesses a traumatic event and feels a state of shock. In the case of PTSD, this trauma is living as stress within the cellular memory of the body. In most anxiety, we are using our conscious mind to try to solve our issue. The more we look for external sources of relief, the deeper the anxiety may grow. This is why hypnotherapy is the most powerful tool to treat anxiety because we can create change at the most fundamental level. We need to go within ourselves and understand our fears. Hypnosis can help us access that deep reservoir within us called the subconscious mind.
We cannot use the conscious mind to find relief from anxiety. There is a saying "Where the mind goes, energy flows." If we try to rationalize our feelings of anxiety, we generate more of this negative energy by focusing our attention towards it. Anxiety causes our body to constrict and in this physical state, it is impossible for healing to occur. We must approach anxiety from a state of trust and acceptance.
It is common for people to avoid certain situations which they know will create feelings of anxiety. Once again, this reinforces feelings of disempowerment. We are trying to solve our issues by changing external circumstances. We need to go within rather than searching without. With your sincere intention to evolve beyond fear based anxiety, hypnotherapy can open your subconscious mind to help you understand why certain situations trigger you. You can look at your fears from a more rational perspective and then it becomes easier to let them go.
Through hypnotherapy, we can reprogram your subconscious mind. Old fear, worry, and anxiety has the potential to dissolve. You will emerge with a greater sense of peace, trust, and confidence. Rather than reacting to life's challenges, you will be able to RESPOND.
NYC Hypnotherapist Jeffrey Rose with Mind-Body Expert Dr. James Gordon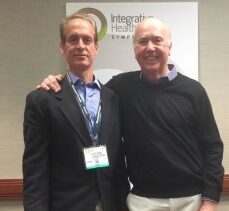 Advanced Hypnosis Center NYC
Our outstanding New York City hypnotists are here to help you reach your goals in 2 to 3 hypnotherapy sessions. The clinical hypnotists at New York City's Advanced Hypnosis Center have decades of experience in hypnosis and helping people improve their lives. Providing hypnotherapy on the Upper West Side of Manhattan we can help you with your life challenges and help you set upon a new, more satisfying and fulfilling path in life.
Our New York hypnotists are certified and trained by the International Medical and Dental Hypnotherapy Association, the International Association of Counselors and Therapists and or the National Guild of Hypnotists. When you come to your hypnotherapy session, your visit will be relaxing and professional from the first moment you step into our Manhattan hypnosis center on the Upper West Side of Manhattan, NY.
Regardless of how busy your personal schedule may be, we are able to work around client schedules, offering a variety of opportunities for hypnotherapy including evenings and weekends. You should know we are happy to make a House Call hypnosis sessions should you prefer to have the session conducted in the privacy of your own home.
 NYC Hypnosis Programs
  OPENING HOURS
| | |
| --- | --- |
| Monday – Friday | 8:00 – 17:00 |
| Saturday | 9:30 – 17:00 |
| Sunday | 9:30 – 15:00 |
  OFFICE LOCATIONS
110 W 96th St #2b, New York, NY 10025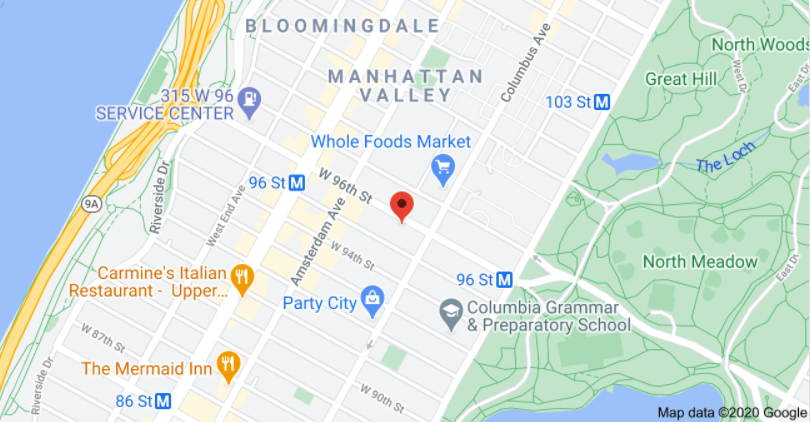 Most Popular Advanced Hypnosis NYC Programs
Listed below are only the most common challenges the staff at the Advanced Hypnosis Center are called on to resolve for our clients. You should know that these only represent a small number of all the programs we have available in order to deal with the many challenges we have seen in our practice.
Advanced Hypnosis NYC's Comforting Staff
When you come to your hypnotherapy session, your visit will be relaxing and professional from the first moment you step into our Manhattan hypnosis center on the Upper East Side or our Rockland County, NY hypnosis center in New City, NY. In addition, you will have the opportunity to choose whether you are more comfortable seeing a male or female hypnotherapist.

NYC HYPNOTISTS IN THE NEWS
Jeffrey Rose has been featured in many New York and national news segments on health and the benefits of hypnosis, here are just a few. visit our media page to see all our videos.
Hypnosis Sessions
Advanced Hypnosis Center of NYC can help you make positive changes in your life as in as few as just 2 or 3 sessions.