NYC Hypnosis
Sessions
Located on the Upper West Side of Manhattan, serving New York City for 20+ years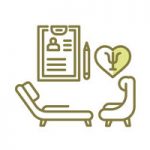 Hypnosis for Public Speaking in NYC
Do you dream of being an accomplished speaker who can inspire your audience? Advanced Hypnosis Center has the tools and resources to make this possible! Call today to book a Hypnosis session.
Hypnotherapy for Public Speaking
Let go of feelings of anxiety and stress
Speak in a state of trust with confidence and authority
III. Own your authentic voice
Fast and effective results with hypnotherapy
With over 20 years of experience, Hypnotherapist Jeffrey Rose has created great change in the lives of hundreds regarding public speaking. Through hypnosis, he can alter deep rooted fears contained within your subconscious mind.
It is very difficult to overcome anxiety related to public speaking from willpower alone. Even if we make strong efforts to change our beliefs in the present, there may be unconscious beliefs stored deep within the subconscious. These beliefs can trigger the fear response without our conscious awareness. Through hypnotherapy, we will utilize power visualization techniques to create the reality of success in your mind. Your mind cannot discern the difference between imagination and actual reality. Visualization can have great depth and complexity which feels as real as waking life. Essentially, we will create an imagined experience of public speaking where you exhibit qualities of perfect confidence and ease. This experience will continue to live in your subconscious mind and has the potential to manifest in your conscious reality.
At Advanced Hypnosis Center, we have created a powerful program to help liberate you from the fears and beliefs that create limitations to your highest potential as a speaker. We will instill a strong sense of confidence and certainty through visualization techniques. We will also take necessary steps to understand the root cause beneath the fear response of public speaking. Many times our fears come from very irrational beliefs which clearly no longer serve us. Through hypnotherapy, we will create suggestions that are life affirming and in alignment with your highest good and potential. These suggestions will become solidified in your subconscious through deep hypnotic trance. If you believe something at the most fundamental level, it will manifest in your life. "Believing is seeing." Then when the opportunities to speak in public present themselves, you will seize these opportunities with an open mind and excitement. You will begin to love your newfound sense of trust when speaking in front of others. Those who can relax into the experience of public speaking find it to be quite invigorating. Enthusiasm and joy for the subject can channel through you and your audience will be very receptive to this energy. To inspire and reach others with our words is one of our superpowers as human beings. Public speaking is a tool for your own personal growth and making a greater presence in whatever field you are in. At Advanced Hypnosis Center, our vision for you is to approach public speaking from a grounded, relaxed and enthusiastic nature.
Anxiety or fear related to public speaking can be a huge obstacle in your growth as an individual. It can hinder your career progress or keep you stuck in a position you may not love. Everyone has valuable experience, knowledge and insight to share with the world. It can be disheartening to feel afraid of expressing your authentic voice. It is very likely you will leave hypnotherapy with love and respect for your authentic voice.. A greater sense of self empowerment will result and you will naturally be drawn to more opportunities to let your voice be heard!
Please call New York's Advanced Hypnosis center at 212-585-4430 to sign up for an appointment for Public Speaking Hypnotherapy. Our office is located in Upper East Side Manhattan. We encourage you to take this invaluable step towards achieving your vision as an accomplished speaker.
Advanced Hypnosis Center NYC
Our outstanding New York City hypnotists are here to help you reach your goals in 2 to 3 hypnotherapy sessions. The clinical hypnotists at New York City's Advanced Hypnosis Center have decades of experience in hypnosis and helping people improve their lives. Providing hypnotherapy on the Upper West Side of Manhattan we can help you with your life challenges and help you set upon a new, more satisfying and fulfilling path in life.
Our New York hypnotists are certified and trained by the International Medical and Dental Hypnotherapy Association, the International Association of Counselors and Therapists and or the National Guild of Hypnotists. When you come to your hypnotherapy session, your visit will be relaxing and professional from the first moment you step into our Manhattan hypnosis center on the Upper West Side of Manhattan, NY.
Regardless of how busy your personal schedule may be, we are able to work around client schedules, offering a variety of opportunities for hypnotherapy including evenings and weekends. You should know we are happy to make a House Call hypnosis sessions should you prefer to have the session conducted in the privacy of your own home.
 NYC Hypnosis Programs
  OPENING HOURS
| | |
| --- | --- |
| Monday – Friday | 8:00 – 17:00 |
| Saturday | 9:30 – 17:00 |
| Sunday | 9:30 – 15:00 |
  OFFICE LOCATIONS
110 W 96th St #2b, New York, NY 10025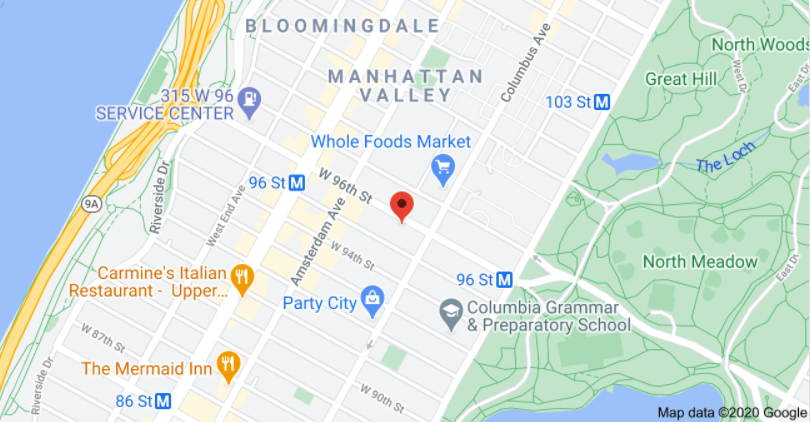 Most Popular Advanced Hypnosis NYC Programs
Listed below are only the most common challenges the staff at the Advanced Hypnosis Center are called on to resolve for our clients. You should know that these only represent a small number of all the programs we have available in order to deal with the many challenges we have seen in our practice.
Advanced Hypnosis NYC's Comforting Staff
When you come to your hypnotherapy session, your visit will be relaxing and professional from the first moment you step into our Manhattan hypnosis center on the Upper East Side or our Rockland County, NY hypnosis center in New City, NY. In addition, you will have the opportunity to choose whether you are more comfortable seeing a male or female hypnotherapist.
WHAT OUR CLIENTS ARE SAYING
Over the last 20+ years, the Advanced Hypnosis Center of NYC has helped 1000s of people achieve their goals with Hypnosis and can help you too!
It's been one month since I went for smoking and it was the best decision of my life! So grateful that I found him!  Highly recommend, great experience and very effective. Thank you!
Jeffrey Rose did a seminar at our company for employees.  The topic was empowerment and motivation.  The event was a tremendous success and we will most definitely have him back again each year.
For over ten years I have had sleep issues. Through Jeffrey's helpful techniques I am now falling asleep faster and sleeping much deeper. I was delighted that this happened with only a few sessions.
Hypnosis Sessions
Advanced Hypnosis Center of NYC can help you make positive changes in your life as in as few as just 2 or 3 sessions.