NYC Hypnosis
Sessions
Located on the Upper West Side of Manhattan, serving New York City for 20+ years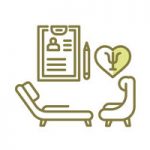 Hypnotherapy for Fear of Flying in NYC
With hypnosis for fear of flying you will enjoy the freedom to travel calmly and confidently. Our experienced staff at Advanced Hypnosis NYC are able to help you overcome your worries.
New York City Hypnosis Programs
Fear of flying can become a significant obstacle in living a flexible and free lifestyle. Flying opens the world up so we may travel to foreign places and have new experiences. We may have relatives or loved ones who live far away and are best accessible by flying. Sometimes we have career obligations to fly to a specific location. Whatever it may be, flying is a wonderful convenience in this time and many have strong fears which prevent them from taking advantage of this utility. Fortunately, hypnotherapy can be a powerful means of creating positive belief systems associated with flying and airplanes.
With over 20 years of experience, we understand fear of flying on a very deep and fundamental level. When flying on an airplane, you may feel loss of control and powerless if something were to go wrong. Let's explore this topic even more.
Many who fear flying often have more fundamental fears and beliefs regarding the world in which they live in. This can be the simple belief that "I am not safe in this world" or "It is not safe to trust others, I must always be in charge." This often creates pressure on the individual to constantly be on guard. It's also quite possible that as a child you had an experience on an airplane where there was rough turbulence and this scared you. You may have then created a negative association regards to flying from a specific situation. When one has fear of flying, often a survival mechanism is activated which can make it very difficult to get on an airplane. Through hypnotherapy, we can access your subconscious mind where these limiting beliefs exist and replace them with those that are positive and life affirming.
Visualization techniques during hypnotic trance will allow you to imagine yourself boarding an airplane with total ease. You will trust that everything will run smoothly and imagine yourself feeling totally supported. Your brain cannot discern the difference between imagined experience and waking life and so visualization is wonderfully effective for creating new associations. We will also be employing suggestive techniques to create and reinforce positive belief systems towards flying. When you are in a state of trance, these new suggestions carry much more weight and power.
Fear of flying is often quite irrational and hypnotherapy can help to develop and solidify a rational mindset towards flying. Consider the fact that for every 1.2 million flights, there is only one plane crash. Flying today is extremely safe and if we understand this intuitively, it becomes much easier to laugh at our fears. Hypnotherapy can help us reach this state of being.
New belief systems during hypnosis will give you a trusting and enthusiastic perspective on flying. You will be grateful for this modern convenience to experience new places and to connect in person with close friends or loved ones. And if you do experience some turbulence, it will be easy to remain in that state of trust and rationality. You will have a greater intuitive confidence to just breathe, acknowledge the situation and drop into a state of relaxation.
Please call the Advanced Hypnosis Center located in Upper East Side Manhattan at 212-585-4430 to schedule an appointment for Hypnotherapy for Fear of Flying. We encourage you to take this invaluable step in being free of fear or anxiety related to flying. That way you can enjoy your flight with total ease and feel more self empowered to do what you wish!
Advanced Hypnosis Center NYC
Our outstanding New York City hypnotists are here to help you reach your goals in 2 to 3 hypnotherapy sessions. The clinical hypnotists at New York City's Advanced Hypnosis Center have decades of experience in hypnosis and helping people improve their lives. Providing hypnotherapy on the Upper West Side of Manhattan we can help you with your life challenges and help you set upon a new, more satisfying and fulfilling path in life.
Our New York hypnotists are certified and trained by the International Medical and Dental Hypnotherapy Association, the International Association of Counselors and Therapists and or the National Guild of Hypnotists. When you come to your hypnotherapy session, your visit will be relaxing and professional from the first moment you step into our Manhattan hypnosis center on the Upper West Side of Manhattan, NY.
Regardless of how busy your personal schedule may be, we are able to work around client schedules, offering a variety of opportunities for hypnotherapy including evenings and weekends. You should know we are happy to make a House Call hypnosis sessions should you prefer to have the session conducted in the privacy of your own home.
 NYC Hypnosis Programs
  OPENING HOURS
| | |
| --- | --- |
| Monday – Friday | 8:00 – 17:00 |
| Saturday | 9:30 – 17:00 |
| Sunday | 9:30 – 15:00 |
  OFFICE LOCATIONS
110 W 96th St #2b, New York, NY 10025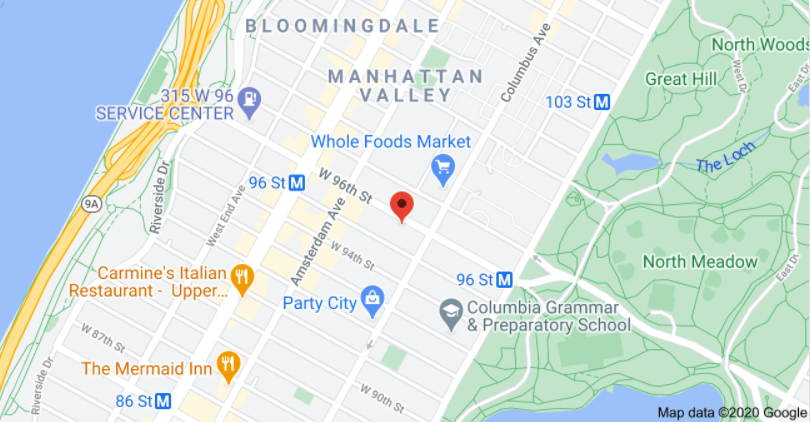 Most Popular Advanced Hypnosis NYC Programs
Listed below are only the most common challenges the staff at the Advanced Hypnosis Center are called on to resolve for our clients. You should know that these only represent a small number of all the programs we have available in order to deal with the many challenges we have seen in our practice.
Advanced Hypnosis NYC's Comforting Staff
When you come to your hypnotherapy session, your visit will be relaxing and professional from the first moment you step into our Manhattan hypnosis center on the Upper East Side or our Rockland County, NY hypnosis center in New City, NY. In addition, you will have the opportunity to choose whether you are more comfortable seeing a male or female hypnotherapist.

NYC HYPNOTISTS IN THE NEWS
Jeffrey Rose has been featured in many New York and national news segments on health and the benefits of hypnosis, here are just a few. visit our media page to see all our videos.
Hypnosis Sessions
Advanced Hypnosis Center of NYC can help you make positive changes in your life as in as few as just 2 or 3 sessions.