NYC Hypnosis
Sessions
Located on the Upper West Side of Manhattan, we are here to serve all of New York City.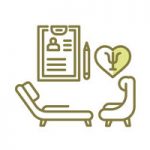 Hypnosis for Smoking Cessation Program Protocol.
This content will improve your clarity  and understanding of how you became a smoker in the first place. You will also gain a deeper knowledge of hypnotherapy and how it can help you.
New York City Hypnosis Programs
Hypnosis for Smoking Cessation Program Protocol
Before your session at Advanced Hypnosis Center,, we will forward you an email containing several articles: "What Type of Friend is Your Cigarette," What Happens After You Quit" and the "Intake Form for the Future Former Smoker." This content will improve your clarity  and understanding of how you became a smoker in the first place. You will also gain a deeper knowledge of hypnotherapy and how it can help you. The intake form will provide valuable information to the hypnotist in order to create the most effective session possible for your personal situations. We recommend you take your time with the intake form and answer the questions with complete honesty.
In order to prepare you further before your session, you will receive suggestions to challenge your normal mode of operating with cigarettes. This may include asking a partner or friend to carry your cigarettes for you, lighting a cigarette with your less dominant hand, or taking a few minutes before smoking to just meditate. Sometimes the most difficult part of breaking a pattern is to recognize the cycles we find ourselves in.
The final step for change is your one-on-one hypnotherapy session. You will experience deep states of relaxation and trust as your doors to your subconscious mind become wide open. Suggestions tailored to you will be made. Did you know that neuroscientists have shown that 95-99% of your life comes from the programming of your subconscious mind. Isn't that staggering? Hypnosis is a powerful tool to tap into that ocean of potential.
Four Stages of your Hypnotherapy Session:
Hypnotherapist Jeffrey Rose will discuss with you the answers to your intake form. This will help him to understand your lifestyle habits and beliefs regarding smoking. It is important for you to feel comfortable and at ease with your hypnotist. Through this dialogue, your trust and belief in Jeffery Rose will increase. You will feel supported.
Next, he will discuss with you the hypnotherapy process you will be undergoing. You will gain a greater understanding of hypnosis, how it works and why it is so powerful. 
Then you will watch a Stop Smoking video. The video will reinforce the conditions necessary for change and reaffirm the joy that results when you can let go of this habit. 
The fourth stage is when you will enter hypnotic trance, a state of heightened awareness and deep relaxation. Appropriate suggestions tailored to you will become solidified within your subconscious.You will leave the session feeling empowered to live a new life as a non smoker. 
Once you leave your session, we will also provide you with two self hypnosis audios specifically for smoking cessation that you can listen to at home. We will provide you with articles for the "New Non Smoker" and health articles published by Jeffrey Rose in order to ensure your continued success. A follow up phone call to check in with you will also be made.
We are here to support you as best as we can. You will receive emails from Advanced Hypnosis Center over the course of a year to ensure your life long success as a non smoker. We are also receptive and encourage you to call us post session. We want to recognize you for your accomplishment.
Our program to help you become free from smoking has been carefully crafted with over 20 years of experience and expertise. We have an open minded and open hearted attitude towards creating change. After your session, life tends to feel more spacious and joyful. Through our approach, there will be no need for supplement aids including medication, nicotine patches, or other products. Hypnosis is perfectly safe and one of the most effective ways to activate the body's natural capacity for creating change with ease. 
Advanced Hypnosis Center NYC
Our outstanding New York City hypnotists are here to help you reach your goals in 2 to 3 hypnotherapy sessions. The clinical hypnotists at New York City's Advanced Hypnosis Center have decades of experience in hypnosis and helping people improve their lives. Providing hypnotherapy on the Upper West Side of Manhattan we can help you with your life challenges and help you set upon a new, more satisfying and fulfilling path in life.
Our New York hypnotists are certified and trained by the International Medical and Dental Hypnotherapy Association, the International Association of Counselors and Therapists and or the National Guild of Hypnotists. When you come to your hypnotherapy session, your visit will be relaxing and professional from the first moment you step into our Manhattan hypnosis center on the Upper West Side of Manhattan, NY.
Regardless of how busy your personal schedule may be, we are able to work around client schedules, offering a variety of opportunities for hypnotherapy including evenings and weekends. You should know we are happy to make a House Call hypnosis sessions should you prefer to have the session conducted in the privacy of your own home.
 NYC Hypnosis Programs
  OPENING HOURS
| | |
| --- | --- |
| Monday – Friday | 8:00 – 17:00 |
| Saturday | 9:30 – 17:00 |
| Sunday | 9:30 – 15:00 |
  +44(0) 1865 339665
  OFFICE LOCATIONS
WHAT OUR CLIENTS ARE SAYING
Over the last 20+ years, the Advanced Hypnosis Center of NYC has helped 1000s of people achieve their goals with Hypnosis and can help you too!
It's been one month since I went for smoking and it was the best decision of my life! So grateful that I found him!  Highly recommend, great experience and very effective. Thank you!
Jeffrey Rose did a seminar at our company for employees.  The topic was empowerment and motivation.  The event was a tremendous success and we will most definitely have him back again each year.
For over ten years I have had sleep issues. Through Jeffrey's helpful techniques I am now falling asleep faster and sleeping much deeper. I was delighted that this happened with only a few sessions.
Hypnosis Sessions
Advanced Hypnosis Center of NYC can help you make positive changes in your life as in as few as just 2 or 3 sessions.