NYC Hypnosis
Sessions
Located on the Upper West Side of Manhattan, serving New York City for 20+ years

NYC Hypnotherapy – In Person or Remote Sessions Available.
Hypnosis is a powerful tool that can help you reprogram your brain so you can let go of negative behavior that has been holding you back. Contact us today to find out how Hypnotherapy can help you achieve your goals and in-turn raise your quality of life in many positive ways.
Hypnosis for weight loss in NYC in Lower East Side, NY
Welcome to the personalized weight loss journey with New York's renowned hypnotist, Jeffrey Rose, serving the Lower East Side, NY and beyond for over 20 years. With a wealth of experience and qualifications, Jeffrey offers a unique approach to achieving your weight loss goals. During the initial consultation, he takes the time to understand your individual needs and preferences, ensuring a tailored plan that suits your lifestyle. Combining the power of hypnosis with expert nutritional guidance and lifestyle changes, Jeffrey's holistic strategy addresses the root causes of weight gain, providing a comprehensive weight management plan. And the support doesn't end there – Jeffrey's aftercare is designed to keep you motivated and on track as you embrace a new, healthier you. If you're ready to take control of your weight and gain a renewed sense of confidence, contact Jeffrey Rose Hypnosis for weight loss in NYC, located near the Lower East Side, NY, and begin your transformative journey today.
With his compassionate and non-judgmental approach, Jeffrey Rose creates a safe and supportive environment where clients can explore the underlying emotional triggers that contribute to their weight struggles. By helping individuals understand the psychological aspects of their eating habits, he empowers them to make lasting behavioral changes. Whether it's emotional eating, stress management, or breaking through self-sabotaging patterns, Jeffrey guides his clients through powerful hypnosis sessions that reprogram their subconscious mind and promote positive self-image and healthier habits. In addition to hypnosis, his comprehensive weight management plan includes nutritional education and guidance, helping clients make informed choices about their diets and establish a healthy relationship with food. With Jeffrey's expertise and ongoing support, clients can embark on their weight loss journey with confidence, knowing they are not alone and that sustainable changes are within reach. Experience the transformative power of hypnosis and start your personalized weight loss journey today with Jeffrey Rose Hypnosis.
If you're looking for an effective tool to achieve weight loss, hypnosis could be your answer. Jeffrey Rose, a renowned hypnotherapist based near the Lower East Side of New York City, has successfully helped countless individuals alter their unhealthy eating habits, enhance motivation for physical activity, and instill positive lifestyle changes. Through his sessions, Rose delves into the psychological and behavioral aspects of weight loss, tapping into the power of the subconscious mind.
Hypnosis, contrary to popular belief, is a scientifically grounded practice that has shown promising results in weight management. By accessing the subconscious mind, hypnotherapy facilitates the reprogramming of negative thought patterns associated with food and exercise. With the help of relaxation techniques, Rose assists clients in reducing stress and promoting self-regulatory capacities, leading to improved appetite control and healthier food choices.
Recent research supports the efficacy of hypnosis as a complement to traditional weight loss methods. Studies have shown that individuals who utilize hypnotherapy are more likely to experience long-term weight loss success compared to those who rely solely on diet and exercise. Additionally, hypnosis has been found to enhance self-esteem, increase self-motivation, and improve body image perception.
If you're tired of struggling with weight loss on your own, consider hypnosis as a powerful ally in your journey. With Jeffrey Rose's expertise and guidance, you can unlock the power of your mind, make sustainable changes, and achieve your weight loss goals. Contact Jeffrey Rose Hypnotherapy in the Lower East Side, NYC today and embark on a transformative path towards a healthier lifestyle.
Hypnosis for Weight Loss in Lower East Side, NY: Unlock Your True Potential | Advanced Hypnosis NYC
Through personalized hypnosis sessions, Rose empowers individuals to uncover and address the underlying emotional triggers and subconscious beliefs that contribute to their weight struggles. By identifying and resolving these deep-seated issues, clients can achieve a more holistic approach to weight loss that goes beyond simple diet and exercise. With Jeffrey Rose Hypnotherapy, you can harness the untapped potential of your mind to break free from unhealthy patterns, establish a positive relationship with food and exercise, and ultimately, create lasting changes for a healthier and happier life. Don't wait any longer—take the first step towards a transformative weight loss journey with Jeffrey Rose Hypnotherapy.
 NYC Hypnosis Programs

  OPENING HOURS
| | |
| --- | --- |
| Monday – Friday | 8:00 – 17:00 |
| Saturday | 9:30 – 17:00 |
| Sunday | 9:30 – 15:00 |
  OFFICE LOCATIONS
110 W 96th St #2b, New York, NY 10025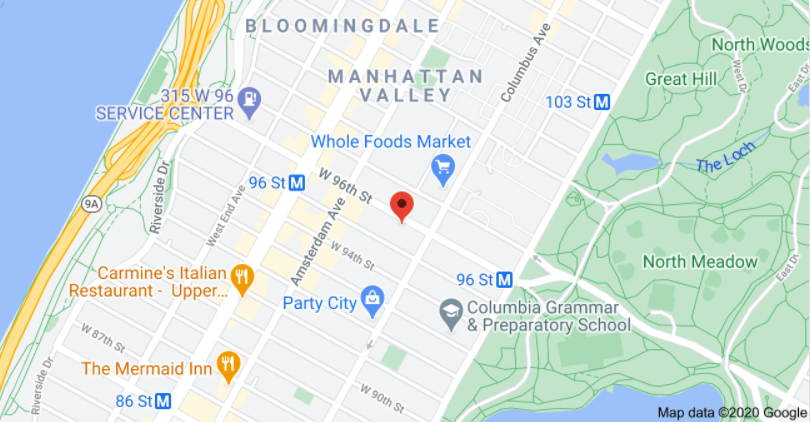 Most Popular Advanced Hypnosis NYC Programs
Listed below are only the most common challenges the staff at the Advanced Hypnosis Center are called on to resolve for our clients. You should know that these only represent a small number of all the programs we have available in order to deal with the many challenges we have seen in our practice.
Advanced Hypnosis NYC's Comforting Staff
When you come to your hypnotherapy session, your visit will be relaxing and professional from the first moment you step into our Manhattan hypnosis center on the Upper East Side or our Rockland County, NY hypnosis center in New City, NY. In addition, you will have the opportunity to choose whether you are more comfortable seeing a male or female hypnotherapist.

NYC HYPNOTISTS IN THE NEWS
Jeffrey Rose has been featured in many New York and national news segments on health and the benefits of hypnosis, here are just a few. visit our media page to see all our videos.
Hypnosis Sessions
Advanced Hypnosis Center of NYC can help you make positive changes in your life as in as few as just 2 or 3 sessions.
Book Your Hypnotherapy Session
Contact the Advanced Hypnosis Center of NYC today to schedule your hypnosis or counseling session. Once we receive your email we will send to you our confidential questionnaires for you to get started.